Biographical entry

Julius, George Alfred (1873 - 1946)

Kt
Born

29 April 1873
Norwich, Norfolk, England

Died

28 June 1946
Killara, New South Wales, Australia

Occupation

Engineer and Inventor
Summary
Sir George Julius, a consulting engineer with the firm Julius, Poole & Gibson and the inventor of the racecourse totalizator, was the Chairman of CSIR 1926-1945. He was also a founder of the Institution of Engineers, Australia in 1919 and a council member 1919-1940.
Details
Born Norwich, England, 29 April 1873. Died 28 June 1946. Kt Cr 1929. Educated Canterbury College, New Zealand (BSc (mechanical engineering) 1896). Assistant engineer, Western Australian railways 1896-1907, consulting engineer, Allen Taylor & Co. Ltd 1907-14, partnership with William Poole from 1914 and A.J. Gibson from 1922 until his death. First Chairman, Council for Scientific and Industrial Research 1926-45. Chairman, Commonwealth Committee on Secondary Industries Testing and Research 1936-37. President, Engineering Association of New South Wales 1910-13, President, Electrical Association of Australia 1917-18, founder, Institution of Engineers, Australia 1919, president 1925, chairman, Standards Association 1926, president, Australian National Research Council 1932-37, president, Rotary Club of Sydney 1932. Peter Nicol Russell memorial medal, Institution of Engineers, Australia 1927, Kernot medal 1939. Portrait by Norman Carter held by CSIRO Melbourne.
Events
1927

Award - Peter Nicol Russell Memorial Medal - Career Achievement Award in Engineering, Institution of Engineers Australia

1939

Award - Kernot Memorial Medal, for distinguished engineering achievement in Australia. Faculty of Engineering, University of Melbourne
Related entries
Archival resources
Adolph Basser Library, Australian Academy of Science
Commonwealth Scientific and Industrial Research Organisation (CSIRO) Corporate Records and Archives Strategies
The Noel Butlin Archives Centre, ANU Archives Program
Powerhouse Museum
Published resources
Encyclopedia of Australian Science Exhibitions
Books
Book Sections
Journal Articles
Resources
Resource Sections
See also
Digital resources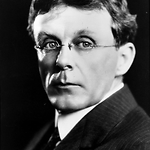 Title

George Alfred Julius

Type

Image
McCarthy, G.J.
Created: 20 October 1993, Last modified: 13 February 2018