Biographical entry

Baldwin, Joseph Mason (1878 - 1945)
Born

9 December 1878
Melbourne, Victoria, Australia

Died

6 July 1945
Southport, Queensland, Australia

Occupation

Astronomer
Summary
Joseph Baldwin was the Chief Assistant at the Melbourne Observatory from 1908, Acting Director from 1915 and Government Astronomer of Victoria 1920-1943.
Details
Born 9 September 1878. Died 6 July 1945. Educated University of Melbourne (BA 1900, BSc 1901, MA 1902, DSc 1913). Tutor, Trinity College, teacher, Wesley College, lecturer, Ballarat School of Mines, research for Thomas Lyle, University of Melbourne 1904-05, 1851 Exhibition scholarship 1906-08, research assistant, Royal Observatory, Cape of Good Hope and Potsdam Observatory, Germany, chief assistant, Melbourne Observatory 1908-15, acting director 1915-20, government astronomer 1920-43. Syme Prize 1914. Officer in charge of time service, Commonwealth Solar Observatory, Mount Stromlo 1943-44, leader, solar eclipse expedition, Goondiwindi, Queensland 1922. President, Royal Society of Victoria 1925-26; President, Section A, Australian and New Zealand Association for the Advancement of Science 1930-31.
Related entries
Archival resources
Private hands (Harley, J.)
Joseph Mason Baldwin - Records, 1878 - 1945; Private hands (Harley, J.). Details
Published resources
Book Sections
Journal Articles
Resources
Resource Sections
See also
Digital resources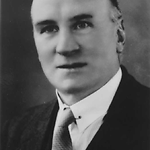 Title

Baldwin, Joseph Mason Portrait

Type

Image
McCarthy, G.J.
Created: 20 October 1993, Last modified: 26 February 2018