Biographical entry

Howitt, Alfred William (1830 - 1908)

C.M.G., D.Sc.(Hon.), F.R.G.S.
Born

17 April 1830
Nottingham, Nottinghamshire, England

Died

7 March 1908
Bairnsdale, Victoria, Australia

Occupation

Anthropologist, Botanical collector, Botanist, Explorer, Geologist and Naturalist
Summary
Alfred Howitt, a colonial public servant, anthropologist and botanist, undertook broad anthropological research into Aboriginal culture and society. Influenced by the evolutionary hypotheses of the era and anthropological theory, he published widely on kinship and marriage. In 1861 he was asked to lead the first expedition to recover the remains of Bourke and Wills, which the party found at Coopers Creek. During his field research he collected botanical specimens and named and collected a type of Eucalyptus. He is commemorated in species of several genera; Ferdinand von Mueller named Acacia howittii (1893) for Alfred Howitt, who collected the type.
Details
Events
1859

Career event - Led an expedition to discover pastoral land near Lake Eyre

1863 - 1889

Career position - Police Magistrate and warden of the goldfields, Gippsland

1882

Taxonomy event - Eucalyptus howittiana F. Muell. Was named for Alfred W. Howitt

1889 - 1896

Career position - Victorian Secretary of Mines

1890

Taxonomy event - Eucalyptus muelleriana A.W.Howitt

1891

Taxonomy event - Eucalyptus muelleriana A.W.Howitt

1896 - 1901

Career position - Audit Commissioner and Member of the Public Service Board, Victoria

1904

Taxonomy event - Eucalyptus neglecta Maiden. Howitt was collector of the type or syntype

1929

Taxonomy event - Eucalyptus paradoxa Maiden & Blakely. Howitt was collector of type or syntype material

1934

Taxonomy event - Eucalyptus obliqua L'Herit. var. discocarpa Blakely. Howitt was collector of type or syntype material

1938

Taxonomy event - Eucalyptus baxteri (Benth.) Maiden & Blakely var. pedicellata Maiden & Blakely. Howitt collected the type or syntype
Related entries
Archival resources
Adolph Basser Library, Australian Academy of Science
National Herbarium, Melbourne
Alfred William Howitt - Records, 1879 - 1889, MSS M11; National Herbarium, Melbourne. Details
State Library of Victoria, Australian Manuscripts Collection
Alfred William Howitt - Records, 1850 - 1906; State Library of Victoria, Australian Manuscripts Collection. Details
Published resources
Encyclopedia of Australian Science Exhibitions
Books
Book Sections
Journal Articles
Resources
See also
Digital resources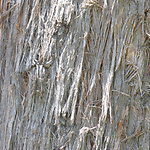 Title

Eucalyptus muelleriana A.W.Howitt (1891), Yellow Stringybark, detail of bark

Type

Image

Date

23 January 2013

Place

Royal Botanic Gardens Melbourne
Gavan McCarthy, Christine Moje & Neville Walsh
Created: 20 October 1993, Last modified: 19 February 2014