Biographical entry

Boas, Walter Moritz (1904 - 1982)

FAA
Born

10 February 1904
Berlin, Germany

Died

12 May 1982

Occupation

Metallurgist
Summary
Walter Boas was the Carnegie Lecturer and Senior Lecturer in Physical Metallurgy, University of Melbourne 1938-1947 and Head of the Tribophysics Division of CSIR/O 1949-1969.
Details
Born Berlin, 10 February 1904. Died Melbourne, 12 May 1982. Educated Technische Hochschule Berlin (Dip Engin 1928, Dr Ing 1930). Assistant research officer, physics section, Kaiser Wilhelm Institute für Metallforschung, Berlin-Dahlem 1928-32; assistant, physics department, University of Fribourg 1933-35; research officer, physics department, Technische Hochschule Zürich 1936-37; research associate, Royal Institution, London 1937-38; lecturer in metallurgy, University of Melbourne 1938-40; senior lecturer 1940-47; principal research officer, CSIR Division of Tribophysics 1947-49, chief 1949-69. Fellow, Australian Academy of Science 1954.
Related entries
Archival resources
Adolph Basser Library, Australian Academy of Science
Published resources
Encyclopedia of Australian Science Exhibitions
Book Sections
Journal Articles
Resources
Resource Sections
See also
Digital resources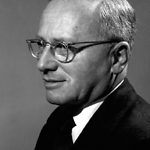 Title

Walter Moritz Boas

Type

Image
McCarthy, G.J.
Created: 20 October 1993, Last modified: 4 June 2010