Biographical entry

Barkly, Henry (1815 - 1898)

FRS
Born

24 February 1815
Monteagle, Rosshire, Scotland

Died

20 October 1898
Brompton

Occupation

Science patron and Governor
Summary
During Henry Barkly's term as Governor of Victoria 1856-1863 he was noted for his support of philanthropic and intellectual movements. He was a founder and president of the Royal Society of Victoria, 1860-1863, and helped to found the Acclimatization Society and the Observatory.
Details
Born Monteagle, Rosshire, Scotland, 24 February 1815. Died Brompton, 20 October 1898. KCB ca 1855, GCMG 1874. Trained for commerce; business career; represented Leominster in the House of Commons 1845-48; governor and commander-in-chief of British Guiana 1849-53; governor and commander-in-chief of Jamaica 1853-56; governor of Victoria 1856-63; governor of Mauritius 1863-70; governor of the Cape of Good Hope and British high commissioner in South Africa 1870-77; royal commission on colonial defence 1879. Fellow, Royal Society 1864.
Related entries
Archival resources
Public Record Office Victoria, Victorian Archives Centre
Published resources
Resources
See also
Digital resources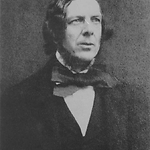 Title

Barkly, Henry Portrait

Type

Image
McCarthy, G.J.
Created: 20 October 1993, Last modified: 4 June 2010