Biographical entry

Bolton, John Gatenby (1922 - 1993)

FRS
Born

5 June 1922
Sheffield, England

Died

6 July 1993

Occupation

Radioastronomer and Physicist
Summary
John Bolton was a Chief Research Scientist with the CSIRO Division of Radiophysics and was the first Director of the Parkes Telescope, later the Australian National Radio Astronomy Observatory, 1961-1971.
Details
Born Sheffield, United Kingdom, 5 June 1922. Died Buderim, Queensland, 6 July 1993. CBE 1982. Educated University of Cambridge (graduated in physics 1942). Radar Officer, Royal Navy; Telecommunications Research Establishment; Radiophysics Laboratory, CSIR/O 1946-55; director of radio astronomy, Caltech 1955-61; director, Parkes Radio telescope (later Australian National Radio Astronomy Observatory) 1961-71, Astronomer at Large 1971-81. Edgeworth David Medal 1951; FAA 1965-80; Fellow, Royal Society 1973; Honorary Fellow, Indian Academy of Sciences 1973; Gold Medal, Royal Astronomical Society 1977; Foreign Associate, U.S. National Academy of Sciences 1980; Bruce Medal, Astronomical Society of the Pacific (U.S.) 1988.
Related entries
Archival resources
National Library of Australia Oral History Collection
Published resources
Books
Book Sections
Journal Articles
Resources
Resource Sections
See also
Digital resources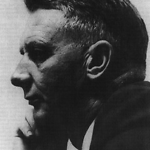 Title

John Gatenby Bolton

Type

Image
McCarthy, G.J.
Created: 20 October 1993, Last modified: 28 February 2018