Biographical entry

Wadham, Samuel MacMahon (1891 - 1972)
Born

31 October 1891
Ealing, England

Died

18 September 1972
Parkville, Victoria, Australia

Occupation

Agricultural scientist
Summary
Samuel Wadham was Professor of Agriculture, University of Melbourne, 1926-1957. President of the Royal Society of Victoria 1937-1938. He wrote and broadcast on aspects of farming and was a well-known and popular figure in farming communities.
Details
Born London, 1891. Studied botany at Cambridge before volunteering to serve during World War I. Research student, British Ministry of Agriculture. Senior demonstrator, Botany Department, Cambridge. In 1926 he and his wife Dorothy came to Melbourne, where he had been appointed Professor of Agriculture. Member, Federal Dairy Investigation Committee, 1929; the Royal Commission on the Wheat Industry, 1934; Commonwealth Nutrition Committee, 1937; Rural Reconstruction Committee. 1943-1946; Commonwealth Migration Planning Council, 1949-1960 and the Commonwealth Committee for Tertiary Education, 1963-65). He was also a member of the Council of CSIRO. President, Royal Society of Victoria 1937-38. President, ANZAAS 1961. Retired in 1956, remaining active in various organisations. Died in 1972.
Related entries
Archival resources
The University of Melbourne Archives
Samuel MacMahon Wadham - Records, 1925 - 1972; The University of Melbourne Archives. Details
Published resources
Books
Book Sections
Edited Books
Journal Articles
Resources
Resource Sections
See also
Digital resources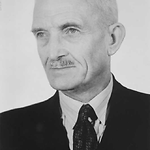 Title

Wadham, Samuel MacMahon Portrait

Type

Image
McCarthy, G.J.
Created: 20 October 1993, Last modified: 13 February 2018