Biographical entry

Marks, Elizabeth Nesta (1918 - 2002)

AO
Born

28 April 1918
Dublin, Ireland

Died

25 October 2002
Brisbane, Queensland, Australia

Occupation

Entomologist and Ecologist

Alternative Names

Marks, Pat (Patricia)

(Also known as)
Summary
Pat Marks was one of Australia's leading entomologists and malaria experts. She worked for the Mosquito Control Committee from its inception in 1943 until its closure in 1973. Marks was then transferred to the Queensland Institute of Medical Research as Principal Entomologist. She described thirty-eight new mosquito species and authored well over one hundred publications. She retired in 1983, but continued with her taxonomic research there for some time. Pat Marks was a one-time President of the Royal Society of Queensland, the Entomological Society of Queensland and the Australian Entomological Society, as well as a Life Member of the Mosquito Association of Australia. She was nicknamed Pat or Patricia after being christened at St. Patrick's Cathedral, in Dublin and this was the name most often used by herself and her family.
Details
Although initially interested in becoming a veterinarian, but talked out of it by her father, Elizabeth Nesta (Pat) Marks took up science at the University of Queensland. She graduated in 1938 with Second Class Honours in Zoology. Unable to take up Honours in entomology (a course reserved for agriculture graduates), Marks went on to study parasitology under the supervision of Dr Ronald Hamlyn Harris (a one-time Brisbane City entomologist). Her project was varied and included preparing a card index of all the parasites of Australian marsupials and a study of the life history of the mosquito. This was the start of her long and fruitful research career in mosquitoes and mosquito-borne diseases.
Her Honours project was of such high quality that it was automatically converted to a Masters Degree which was conferred in 1940. Marks then took up a post as an assistant curator at Queensland University's pathology museum and also demonstrated in the medical school for Mr Perkins (entomologist and lecturer). With the outbreak of war there were also outbreaks of malaria and dengue fever in Cairns and the tropics, so Perkins was employed by the Australian Army to train select members at the army malaria control schools. Marks was brought in to assist with the collection of material for these training classes. Then in 1943 the university established the Mosquito Control Committee (MCC), with Perkins as Secretary, to study Queensland mosquitoes and Pat Marks successfully applied for the post of MCC Graduate Research Assistant. She remained with the MCC until it was dissolved by the government in 1973 and during this time undertook numerous field trips and made many new discoveries.
In 1949 Pat Marks went to Europe for a ten month study trip and then decided to enrol in a Doctor of Philosophy (PhD) in insect physiology at the University of Cambridge. During this time she also joined the Royal Entomological Society of London. Upon completing her PhD, Marks returned to Australia and the MCC (1951). She was soon dispatched to Victoria as an assistant to Dr Bill Reeves who was in Mildura carrying out field research on the then current outbreak of Murray Valley Encephalitis. In 1952 Marks was also sent to Townsville in Queensland to investigate an outbreak there and later went to some of the islands of the north coast, in the Torres Straits. From 1951 to 1973 she also ran a number of other projects which included the study of the insects used by the CSIRO (Commonwealth Scientific and Industrial Research Organisation) Wildlife Survey Section for the introduction of myxomatosis in rabbits, a collaboration with the Queensland Institute of Medical Research which included her collecting widely throughout rural Australia and the Torres Strait Islands, and she trained many of Queensland's health inspectors.
After the MCC closed down, Marks was transferred to the Queensland Institute of Medical Research where she was appointed Principal Entomologist. She officially retired in 1983 but remained on at the Institute to continue her work. The results of Mark's many studies and field trips led to the production of major publications including the Atlas of Common Queensland Mosquitoes (1966) and the twelve volume set The Culicidae of Australasia (1980-1989). Her work also led to major breakthroughs and the discovery of at least thirty-eight new mosquito species, as well as new species of other insects including fruit flies, bugs, cockroaches and ticks. Marks was also a long-term and active member of the Queensland Naturalists Club with whom she helped preserve the Bora rings (indigenous ceremonial sites) in Samford, south-eastern Queensland. In 1990 Patricia Marks was appointed a Commander Officer of the Order of Australia (AO) for her services to science, particularly entomology.
Events
1920

Life event - Migrated to Australia (Brisbane) with her family

1938

Education - Bachelor of Science (BSc) completed at the University of Queensland

1939

Career position - Assistant Curator of the Pathology Museum at the University of Queensland

c. 1939 - c. 1940

Career position - Tutor of Medical Entomology at the University of Queensland

1940

Education - Master of Science (MSc) completed at the University of Queensland

1942 - 1943

Career position - Assistant epidemiologist to F. A. Perkins in Queensland

1943 - 1973

Career position - Graduate Research Assistant of the Mosquito Control Committee, University of Queensland

1944

Career position - Study visit to the Zoology Department of the University of Sydney to work with D. J. Lee and visiting US Army member W. V. King

1946 - 1948

Career position - Anopheline mosquito surveys at Lucinda Point in Queensland

1947

Career position - Investigated Culicoides biting midges at Gladstone and mosquitoes in McKay, Queensland

1949

Career position - Study visit to Amsterdam, the London School of Tropical Medicine and Hygiene and the British Museum of Natural History (ten months)

1949 - 1951

Education - Doctor of Philosophy (PhD) in Zoology completed at the University of Cambridge, UK

1951

Career position - Returned to Australia and to the Mosquito Control Committee

1951 - 1952

Career position - Field work in Mildura and Townsville (Murray Valley Encephalitis outbreaks)

1951 - 1956

Career position - Analysis of specimens from the CSIRO (Commonwealth Scientific and Industrial Research Organisation) Wildlife Survey Section

1952

Career position - President of the Queensland Naturalists Club

1954

Career position - Marine insect collection field trip to Low Isles and Heron Island

1958 - 1979

Career position - Five collection trips to Papua New Guinea

1959

Career position - President of the Royal Society of Queensland

1966

Career position - Trained Queensland Health Inspectors

1972 - 2002

Award - Honorary Member, Australian Entomological Society

1973

Career position - Trained Queensland Health Inspectors

1973 - 1983

Career position - Principal Entomologist at the Queensland Institute of Medical Research

1975 - 1977

Career position - President, Australian Entomological Society

1979 - 1985

Career position - Field trips to North Queensland and Tasmania

1981

Award - Australian Natural History Medallion

1986

Award - Belkin Award received from the American Mosquito Association

1990

Award - Officer of the Order of Australia (AO) for service to science, particularly in the field of entomology

1999

Award - Queensland Natural History Award
Related entries
Archival resources
Fryer Library and Department of Special Collections, University of Queensland
Elizabeth Nesta (Pat) Marks - records; Fryer Library and Department of Special Collections, University of Queensland. Details
Published resources
Encyclopedia of Australian Science Exhibitions
Books
Book Sections
Edited Books
Journal Articles
Resources
Resource Sections
See also
Digital resources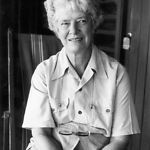 Title

Dr Pat Marks circa 1980

Type

Image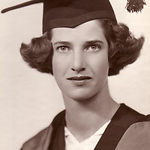 Title

Dr Elizabeth Nesta (Pat) Marks - graduation photo

Type

Image

Date

1938
Annette Alafaci
Created: 16 November 2005, Last modified: 7 February 2011