Biographical entry

Brothers, Charles Ronald David (1905 - 1963)
Born

15 January 1905

Died

3 October 1963

Occupation

Psychiatrist
Summary
Charles Brothers was a founding member of the Victorian Mental Health Authority from 1952 to 1963 and its Vice-Chairman. He was in charge of monitoring and improving patient and staff conditions within Victoria's mental health institutions.
Details
As part of this role, Brothers regularly visited psychiatric hospitals and began collecting psychiatric paraphernalia, including artefacts, records, photographs, and interviews with Dr Cunningham-Dax (Chairman) and others.
Through word of mouth the collection greatly expanded as institutions began sending Brothers their old artefacts directly. The collection reached over 700 objects and was housed in the Charles Brothers Museum at the Mental Health Library. The Museum closed in the late 1980s and most of its items were split between the Public Records Office of Victoria, Museum Victoria and the Royal Melbourne Hospital. Some items still remain unaccounted for.
Events
1927 - 1928

Career position - Medical Officer at the Royal Melbourne Hospital

1929 - 1936

Career position - Medical Officer at the Victorian Department of Mental Hygiene

1936

Career position - Honorary Psychiatrist at the Royal Hobart Hospital

1936

Career position - Medical Superintendent at Lachlan Park Mental Hospital

1941

Career position - Honorary Major in the Royal Australian Army Medical Corps

1946

Career position - Chairman of the Mental Deficiency Board

1946

Career position - Director of the State Psychological Clinic

1946 - 1951

Career position - Director of Mental Hygiene, Tasmania

1950

Career position - President of the Australian Association of Psychiatrists

1950

Award - Fellow of the Royal Australasian College of Physicians

1951 - 1963

Career position - Deputy director of the State Mental Hygiene Authority, Victoria
Published resources
Books
Brothers, C. R. D., Early Victorian Psychiatry (Melbourne: Mental Health Authority, Victoria, 1962). Details
Resources
Digital resources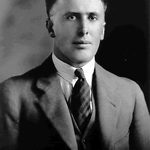 Title

Charles Ronald David Brothers

Type

Image

Date

c. 1927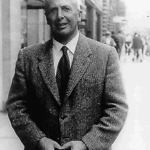 Title

Charles R. D. Brothers c.1962

Type

Image

Date

c. 1962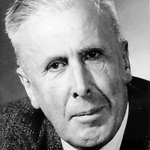 Title

Charles R. D. Brothers c.1962

Type

Image

Date

c. 1962
Annette Alafaci
Created: 12 October 2006, Last modified: 7 February 2011