Biographical entry

Mahony, John Joseph (1929 - 1992)

FAA
Born

15 July 1929
Melbourne?, Victoria, Australia

Died

30 June 1992

Occupation

Mathematician and Aeronautical engineer
Summary
John Mahony was Professor of Mathematics, University of Western Australia 1965-1992. Earlier he was Professor of Applied Mathematics, University of Queensland 1961-1964, Senior Lecturer in Aeronautical Engineering, University of Sydney 1958-1960 and Scientific Officer with the Aeronautics Research Laboratories 1951-1957. He was elected a Fellow of the Australian Academy of Science (FAA) in 1974.
Related entries
Published resources
Journal Articles
Online Resources
Fowkes, N. and Silberstein, J. P. O., 'John Joseph Mahoney 1929-1992', in Australian Academy of Science Biographical Memoirs, Australian Academy of Science, 2006, http://www.science.org.au/fellows/memoirs/mahony.html. Details
'Mahony, John Joseph (19290715-19920630)', Trove, National Library of Australia, 2009, http://nla.gov.au/nla.party-1476784. Details
See also
Digital resources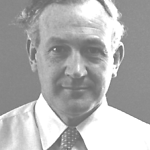 Title

John Joseph Mahony

Type

Image
McCarthy, G.J.
Created: 20 October 1993, Last modified: 4 June 2010