Biographical entry

Trikojus, Victor Martin (1902 - 1985)

FAA
Born

5 February 1902
Sydney, New South Wales, Australia

Died

27 January 1985

Occupation

Biochemist
Summary
Victor Trikojus lectured in organic chemistry and medical organic chemistry at the University of Sydney from 1928-1943. He then moved to the University of Melbourne where he became Professor and Head of the School of Biochemistry 1943-1968.
Details
Born 5 February 1902. Died 27 January 1985. CBE 1971. Educated Universities of Sydney (BSc 1924) and Oxford (PhD 1926). Laboratorium des Staates, Munich 1927-28, lecturer, Department of Organic chemistry 1928-32, lecturer in medical organic chemistry 1932-43, professor of biochemistry, University of Melbourne 1943-68, Honorary Research Professor, then Honorary Professor 1968-, Senior Visiting Scientist, CSIRO, Prospect, New South Wales and University of Melbourne School of Chemistry 1969-70. Inaugural Chairman, Drug Sub-committee, Australian Association of Scientific Workers 1939-42, Director of Research, Medical Equipment Control Committee 1939-44. H.G. Smith Memorial Medal, Royal Australian Chemical Institute 1945, Fellow, Australian Academy of Science 1954.
Related entries
Professorial Chair
Archival resources
The University of Melbourne Archives
Victor Martin Trikojus - Records, 1916 - 1985; The University of Melbourne Archives. Details
Published resources
Encyclopedia of Australian Science Exhibitions
Books
Book Sections
Journal Articles
Reviews
Online Resources
See also
Digital resources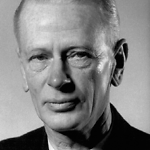 Title

Victor Martin Trikojus

Type

Image
McCarthy, G.J.
Created: 20 October 1993, Last modified: 4 June 2010