Biographical entry

Stillwell, Frank Leslie (1888 - 1963)

FAA
Born

27 June 1888
Hawthorn, Victoria, Australia

Died

8 February 1963
Richmond, Victoria, Australia

Occupation

Geologist and Antarctic explorer
Summary
Frank Stillwell was a member of the Australasian Antarctic Expedition 1911-1914 and Officer-in-Charge of the Mineragraphic Section of the CSIR/O 1927-1953. He was President, Royal Society of Victoria 1953-1954. Fellow, Australian Academy of Science 1954.
Related entries
Archival resources
Adolph Basser Library, Australian Academy of Science
Published resources
Encyclopedia of Australian Science Exhibitions
Book Sections
Edited Books
Journal Articles
Reviews
Online Resources
See also
Digital resources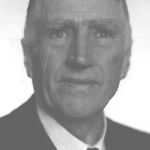 Title

Frank Leslie Stillwell

Type

Image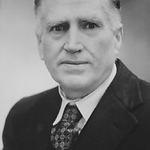 Title

Stillwell, Frank Leslie Portrait

Type

Image
McCarthy, G.J.
Created: 20 October 1993, Last modified: 4 June 2010