Biographical entry

Leeper, Geoffrey Winthrop (1903 - 1986)
Born

5 March 1903
Melbourne, Victoria, Australia

Died

15 December 1986

Occupation

Agricultural chemist
Summary
Geoffrey Leeper worked as Lecturer, Senior Lecturer and Associate Professor in the Department of Agriculture, University of Melbourne from 1934, and was Professor of Agricultural Chemistry 1962-1969. He wrote four books - two on trace elements, one on soil chemistry and one on soils.
Details
Born 5 March 1903. Died 15 December 1986. Educated University of Melbourne (BSc 1924, MSc 1926). Commonwealth Explosives Factory, Maribyrnong 1925-26, University of Adelaide 1927, Rowett Research Institute, Scotland 1929, Research scholar in chemistry, Faculty of Agriculture, University of Melbourne 1930-32, Lecturer in Agricultural Chemistry 1933-46, Associate Professor 1946-62, Professor 1962-69. President, Royal Society of Victoria 1959-60. President, Victorian Branch, Australian Institute of Agricultural Science. Honorary Life Fellow, Royal Australian Chemical Institute.
Related entries
Archival resources
The University of Melbourne Archives
Geoffrey Winthrop Leeper - Records, 1937 - 1986; The University of Melbourne Archives. Details
Published resources
Books
Book Sections
Edited Books
Journal Articles
Online Resources
See also
Digital resources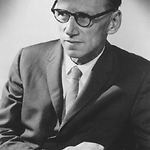 Title

Leeper, Geoffrey Winthrop Portrait

Type

Image
McCarthy, G.J.
Created: 20 October 1993, Last modified: 13 February 2018