Biographical entry

Beckwith, Arthur Ray (Ray) (1912 - )
Born

1912
Cowell, South Australia, Australia

Occupation

Oenologist
Summary
Ray Beckwith was responsible for some of the most fundamental innovations to Australia's wine making industry. He is believed to be the first person in Australia, if not the world, to discover the role of acidity levels in wine spoilage and to implement the use of pH metering - using precision instruments. He also was the first to use atomic absorption spectrophotometry in winemaking (circa 1962) and discovered that the addition of cultures of specific yeasts to the wine production process greatly improved wine quality. These practices are now standards in the Australian wine making industry. Beckwith spent most of his professional life working for Penfolds Wines in South Australia (1935 - 1973) and was responsible for much of the company's success. It has taken many years for Ray Beckwith's contributions to be openly recognised and he is finally starting to receive honours including life membership to the Australian Wine Industry (2003), Honorary Life member of the American Society for Enology and Viticulture and a Doctor of the University honoris causa (Duniv) from the University of Adelaide (2004). He was also heavily involved in the Australian Wine Research Institute and other important wine committees and organisations. In July 2006 Ray Beckwith received Australia's top wine award, the McWilliam's Wines Maurice O'Shea Award, for recognition of his outstanding contribution to Australia's wine industry.
Details
After undertaking an Honours Diploma of Agriculture at Roseworthy Agriculture College in South Australia, Arthur Ray Beckwith took up a twelve month cadetship there with his oenology lecturers Alan Hickinbotham and John Williams (1932). His first project was to investigate the use of pure cultured yeasts instead of the traditional yeasts which occur naturally on grape skin. He soon discovered that the cultured yeasts performed better.
Upon completion of his cadetship, Beckwith joined Thomas Hardy as an assistant to Roger Warren at the Mile End winery. There he worked mostly on sparkling wines. The following year, Leslie Penfold Hyland (then director of Penfold's Magill winery) was so impressed with Beckwith's research results that he personally requested Beckwith work for him. On 2 January 1935 Ray commenced at the company's Nuriootpa winery and remained there until he retired in 1973. His first job was to establish a new laboratory exclusively for his yeast research and a large-scale yeast propagation tank. These initial studies revealed that overheating in the fermentation process was one of the major causes of bacterial growth and subsequent wine spoilage.
The following year (1936) Ray Beckwith was given access to Professor Macbeth's laboratory at the University of Adelaide where undertook his studies on acids and wine pH. This lead to the breakthrough realization that pH could be used to control bacterial growth in wines and therefore minimise spoilage. At that time, around 25% of all wine production in Australia was regularly discarded due to bacterial spoilage so this was a major finding and has helped get spoilage down to virtually zero.
With these results behind him, Ray Beckwith returned to Penfolds and convinced them to purchase the very expensive but very accurate Morton glass electrode. Over the years he continued his research and introduced the use of tartaric acid to lower pH, which was a critical step in the development of Penfold's Grange and many of its other wines.
Events
c. 1931 - c. 1932

Education - Honours Diploma of Agriculture at Roseworthy Agriculture College in South Australia

1933

Career position - Cadetship at Roseworthy Agriculture College

1933 - 1934

Career position - Assistant at Thomas Hardy in Mile end, South Australia

1935 - 1960

Career position - Assistant to the Manager at Penfolds Wines in Nuriootpa, South Australia

1955 - 1973

Career position - Deputy Member of Council of the Australian Wine Research Institute

1960 - 1963

Career position - Chief Chemist at Penfolds Wines

1963 -

Career position - Technical Supervisor for South Australia for Penfolds Wines

1964 - 1973

Career position - Branch-Manager Penfolds wines Nuriootpa

1973 - 1976

Career position - Member of Council of the Australian Wine Research Institute

2006

Award - Maurice O'Shea Award received from McWilliam's Wines
Related entries
Colleague
Published resources
Articles
Reports
Resources
Digital resources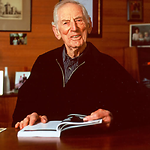 Title

Ray Beckwith in his office, July 2005

Type

Image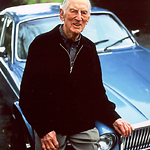 Title

Ray Beckwith with his pride and joy

Type

Image

Date

July 2005
Annette Alafaci
Created: 11 January 2006, Last modified: 26 February 2018