Biographical entry

Walsh, Neville
Occupation

Botanist
Summary
Neville Walsh is the Senior Conservation Botanist at the Royal Botanic Gardens Melbourne. His projects include systematics and taxonomy of Australian native plants, conservation of rare and threatened native plants and checklists of Victorian plants. He also studies Lobelioideae und stipoid grasses.
He is co-editor of the four volume Flora of Victoria and has submitted accounts of various plant groups for publication in the Flora of Australia. He is a member of the Australian Plant Census working group, the Mountain Invasions Research Network (MIREN) and is a member of recovery teams for threatened plants and animals in Victoria.
Details
Events
1998

Taxonomy event - Eucalyptus gregoriensis N.G. Walsh & Albr.
Related entries
Published resources
Encyclopedia of Australian Science Exhibitions
Edited Books
Journals
Journal Articles
Online Resources
Digital resources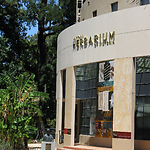 Title

National Herbarium of Victoria

Type

Image

Date

23 January 2013

Place

Royal Botanic Gardens Melbourne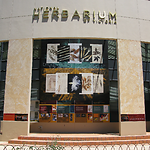 Title

National Herbarium of Victoria

Type

Image

Date

23 January 2013

Place

Royal Botanic Gardens Melbourne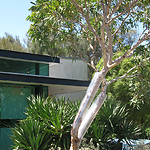 Title

Eucalyptus gregoriensis N.G.Walsh & Albr. (1998)

Type

Image

Date

23 January 2013

Place

Royal Botanic Gardens Melbourne
Christine Moje
Created: 30 January 2013