Biographical entry

Ellery, Robert Lewis John (1827 - 1908)

FRS
Born

14 July 1827
Cranleigh, Surrey, England

Died

14 January 1908
Melbourne, Victoria, Australia

Occupation

Astronomer and Public servant
Summary
Robert Ellery, who was born in England and trained as a surgeon, arrived in Melbourne 1852. He was the founder of the Williamstown Observatory, Melbourne in 1853 and was the Victorian Government Astronomer 1853-1895. President of the Royal Society of Victoria 1866-1884.
Details
Ellery arrived in Melbourne in 1852 and set up practice as a doctor at Williamstown where he established an observatory in 1853. Following Neumayer's departure from Australia in 1863, he was appointed as Government Astronomer and Meteorologist. He expanded the Victorian observing networks and began collecting observations by telegraph from further afield as a basis for the preparation of daily synoptic charts which first appeared in the Melbourne Argus in September 1881. Ellery became a leading figure in the Melbourne scientific community and served for almost 20 years as President of the Royal Society of Victoria. A Hundred Years of Science and Service, Bureau of Meteorology, 2001.
Related entries
Archival resources
Public Record Office Victoria, Victorian Archives Centre
Royal Society of Tasmania
Robert Lewis John Ellery - Records, 1881 - 1882, RSA/B.10; Royal Society of Tasmania. Details
Published resources
Encyclopedia of Australian Science Exhibitions
Books
Book Sections
Journal Articles
Online Resources
See also
Digital resources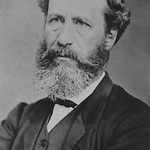 Title

Ellery, Robert Lewis John Portrait

Type

Image
McCarthy, G.J.
Created: 20 October 1993, Last modified: 26 February 2018